Welcome to The Twelve Days of Christmas at The Victorian Motto Sampler Shoppe. Each year I have the pleasure of playing Santa and giving away a gift each day for twelve days. If you are new to my blog I will explain how it works.
For twelve days I will tell you each day what the gift will be. You can enter each day. You must be a follower. Click to follow by Faithful Friends at the right. You must post a comment each day that you want to enter. Post on your blog , stitching group or Facebook and get 100 more entries! Enter each day.
Then, starting on the 13th, I will announce the winner for each day through the 24th. You will need to check back to see if you were a winner as I truly don't have time to hunt you down! lol
Posting each day for 24 days in December keeps me busy enough.
I ship worldwide so all my followers can enter.
On the Tenth Day of Christmas I am giving away wildflowers....your choice of wildflowers! Rocky Mountain Wildflowers floss collection: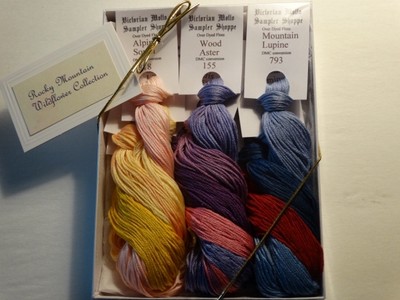 or you can have the Southern Appalachian Wildflower Collection: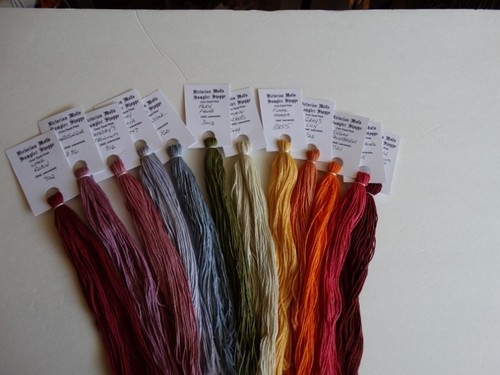 The drawing will be December 22nd so hurry and enter. And be sure you go back through the posts and enter for all of the other drawings.
Thank you for joining me in the joy of the Christmas season.
Santa Nancy