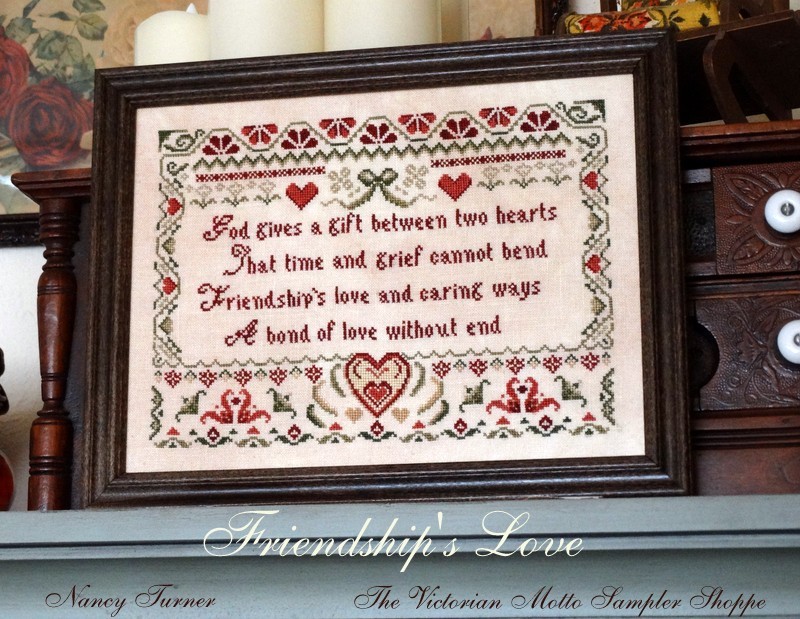 We have two lucky winners today for my sampler chart with floss, Friendship's Love.
Thank you to all who entered....I appreciate all of you.
The lucky names drawn today were Dora and Peggy Kanz who follows by email.
Congratulations ladies! Please send me your address and I will mail your gifts. nbelgian@aol.com
I have more charts with floss available; a few of you had asked me.
Nancy