Welcome to The Twelve Days of Christmas at The Victorian Motto Sampler Shoppe! Each year I have the pleasure of playing Santa and giving away a gift each day for twelve days. If you are new to my blog I will explain how it works.
For

twelve days I will tell you each day what the gift will be. You can enter each day. You must be a follower. Click to follow by Faithful Friends at the right. You must post a comment each day that you want to enter. Post on your blog , stitching group, Flosstube, Facebook, etc. and get 100 more entries! Enter each day.
This year I will announce all the winners on December 15th.You will need to check back to see if you were a winner as I truly don't have time to hunt you down! lol You must claim your gift within 30 days.
I ship worldwide so all my followers can enter.
On the 11th Day of Christmas I am giving away the 30 skein Primitive Floss Collection! A $70 value. Always a favorite over the years. This set consists of 30 skeins, 20 yards each, and changes on a regular basis. I love to add/exchange new colors as they become available.
Sample colors shown here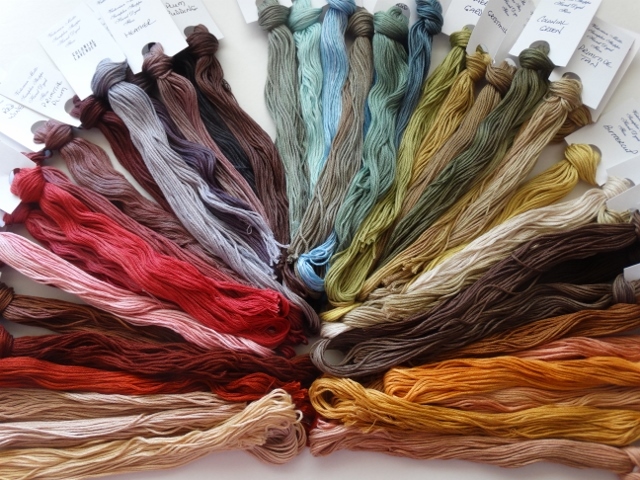 Thank you for entering and sharing the giving spirit of the Christmas season.
Love,
Santa Nancy