Lets start the new year with a Friendship give-away. I have a chart called Friendship's Love.....and I sell it with all the over dyed floss included for $18.99. I thought I would give a couple away to start the new year! This will fit in a standard 11x14 frame as shown.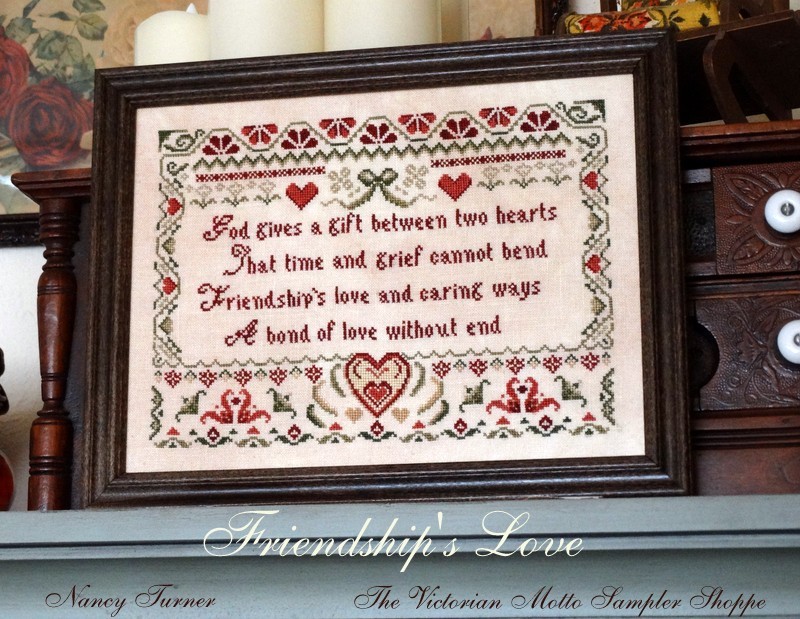 God gives a gift between two hearts
That time and grief cannot bend
Friendship's love and caring ways
A bond of love without end
Rules:
You must be a follower. Click to follow by Faithful Friends or send me an email with your entry. nbelgian@aol.com
You must post a comment here.
Post on your blog, Facebook, Flosstube, etc. and get 50 more entries.
Drawing to be January 19th so hurry and enter. I will draw two winners. Remember you must check back to see if you are a winner...you must follow! Winners have 30 days to claim their gifts.
Nancy