On the 6th day of Christmas I am giving away a trims, buttons and charms bag. If you do your own finishing, or if you would like this little bag of goodies to give to a friend who does finishing, then enter here to win.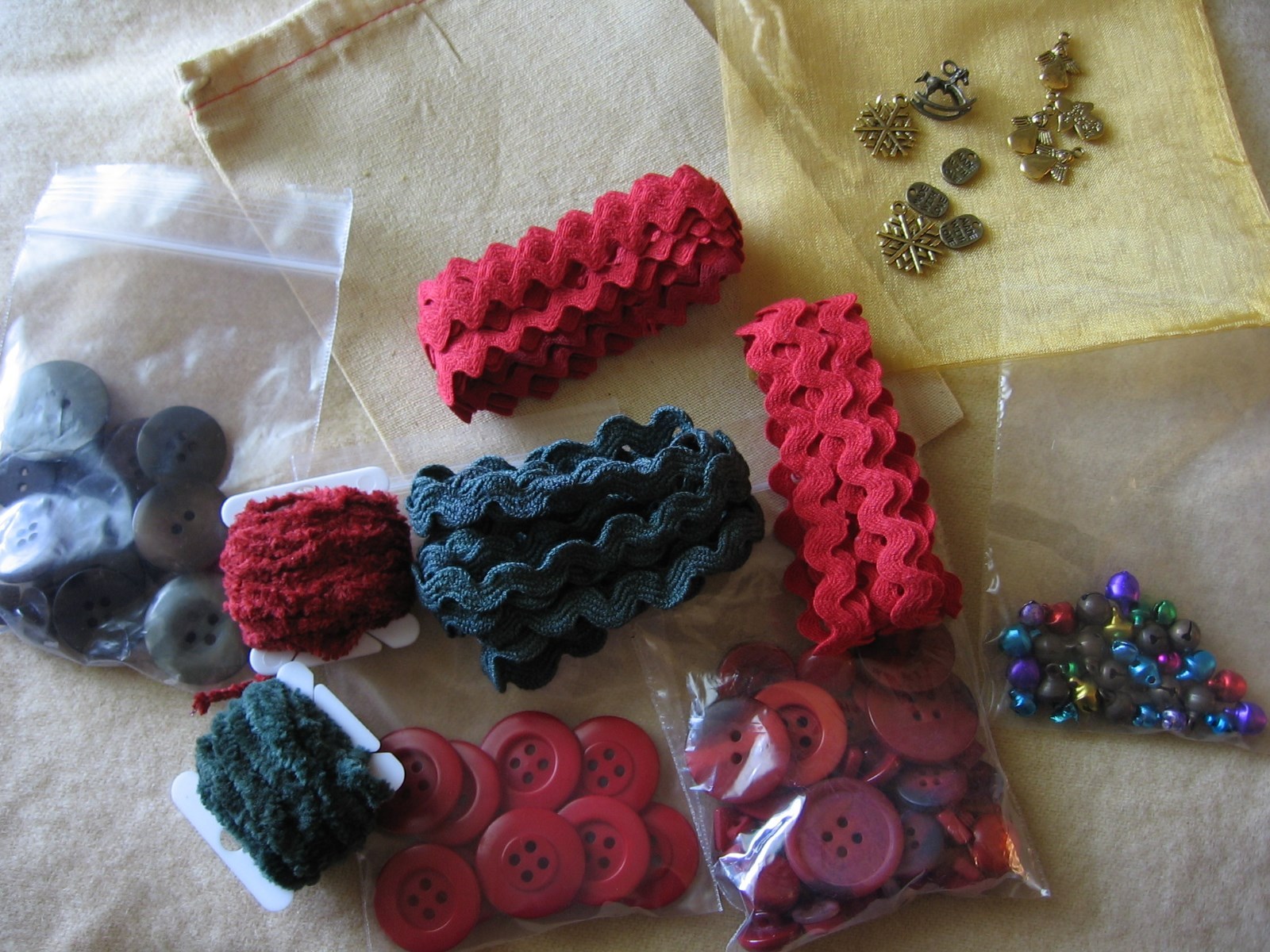 Hand dyed buttons in red, cranberry and green, assorted small colored bells, antiqued brass bells, charms, chenille trim and ric rac in a draw string bag. I love the snow flake and rocking horse charms.
Rules: They will be the same for each drawing. You must be a follower at the right. Click to follow by faithful friends.
You must post a comment on each drawing you want to enter.
Post on your blog or facebook and get 25 more entries. Send a friend to join and get 25 more entries! We want to spread the word so lots of people can enter to win a gift.
Drawing to be December 6th. Remember that you must check back to see if you are a winner.
Thank you for taking the time to enter the drawings. I hope you are having fun each day......that is my intention.
Good luck to all who enter.
Santa Nancy